All month long, our racing guru David Scoggan is blogging LIVE from Lucas Oil Raceway! Check back here regularly for a dose of Dave's wit and whimsy.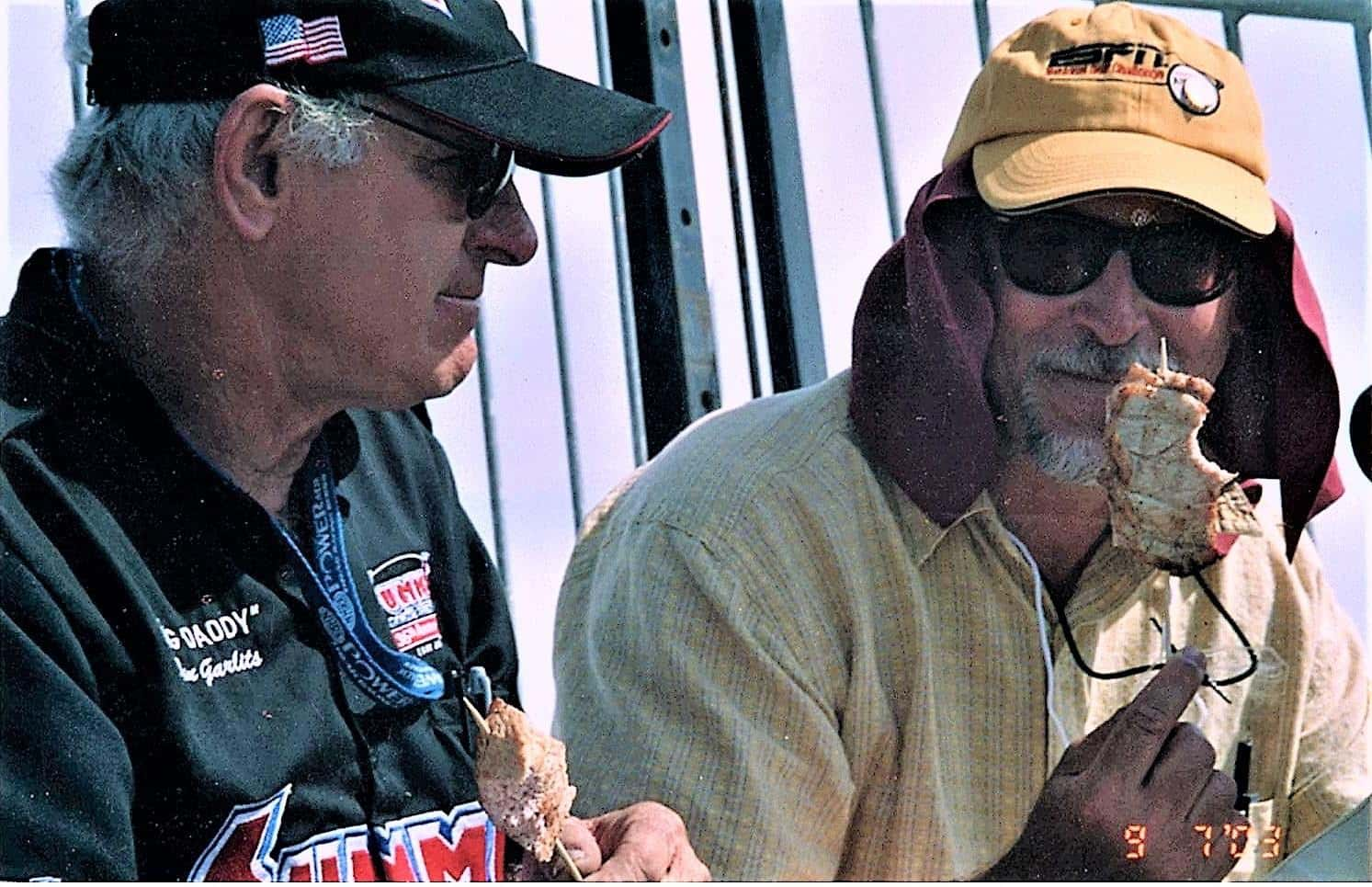 Photo by Scott Gauger
Yes, that's eight-time NHRA U.S. Nationals Top Fuel champion Don Garlits munching on a "pork-butt-on-a-stick", or some equivalent thereof, while sitting next to yours truly in the stands on the final day of the 2003 event. The then-71-year-old Garlits had missed the show in his final TF appearance at Indy, as a best 4.776 ET in his "Swamp Rat" dragster fell short of the 4.683 bump spot. So, when Indy 500 mainstay Scott Gauger offered "Big" and his wife Pat a great seat and a tasty meal, they both accepted the invitation. Imagine the shock throughout the stands as they ascended the steps! A great experience, although it can be a little intimidating sitting next to the greatest drag racer in the history of the sport. While Garlits never again ran Top Fuel at the USN, he did step into an A/SA 2009 Dodge Challenger in a failed attempt to qualify for Stock Eliminator at the '09 event. Now a still-spry 87-years-young, Garlits has a new project to tinker with — an electric-powered dragster with which he hopes to break 200 MPH in the quarter-mile (and he's getting close). Good luck, Mr. Garlits, and there's always a seat available if you're ever interested!