All month long, our racing guru David Scoggan is blogging LIVE from Lucas Oil Raceway! Check back here regularly for a dose of Dave's wit and whimsy.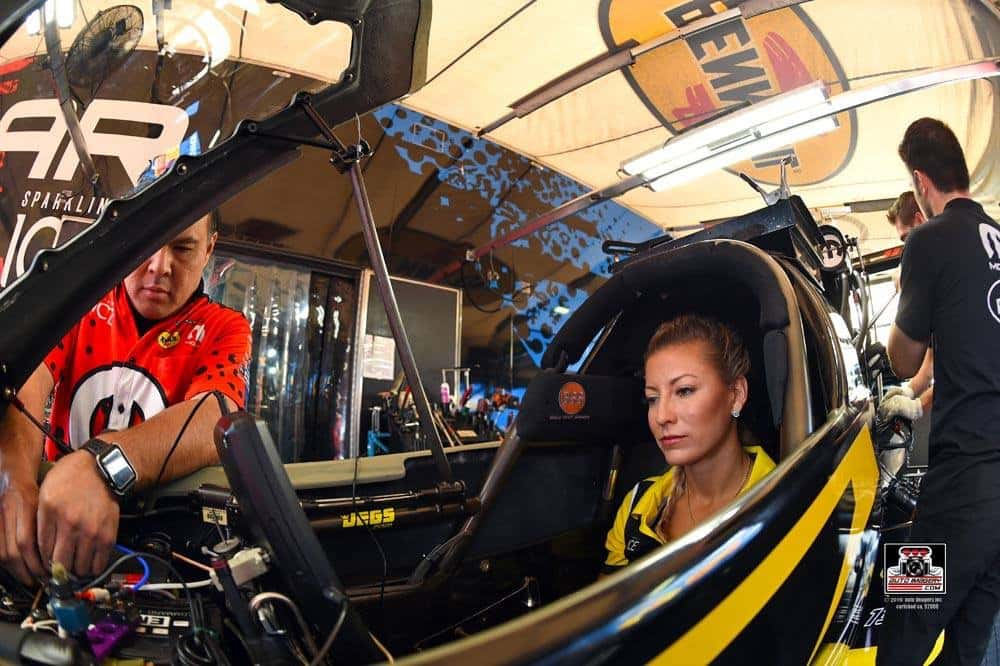 Leah Pritchett, photo by Gary Nastase, Auto Imagery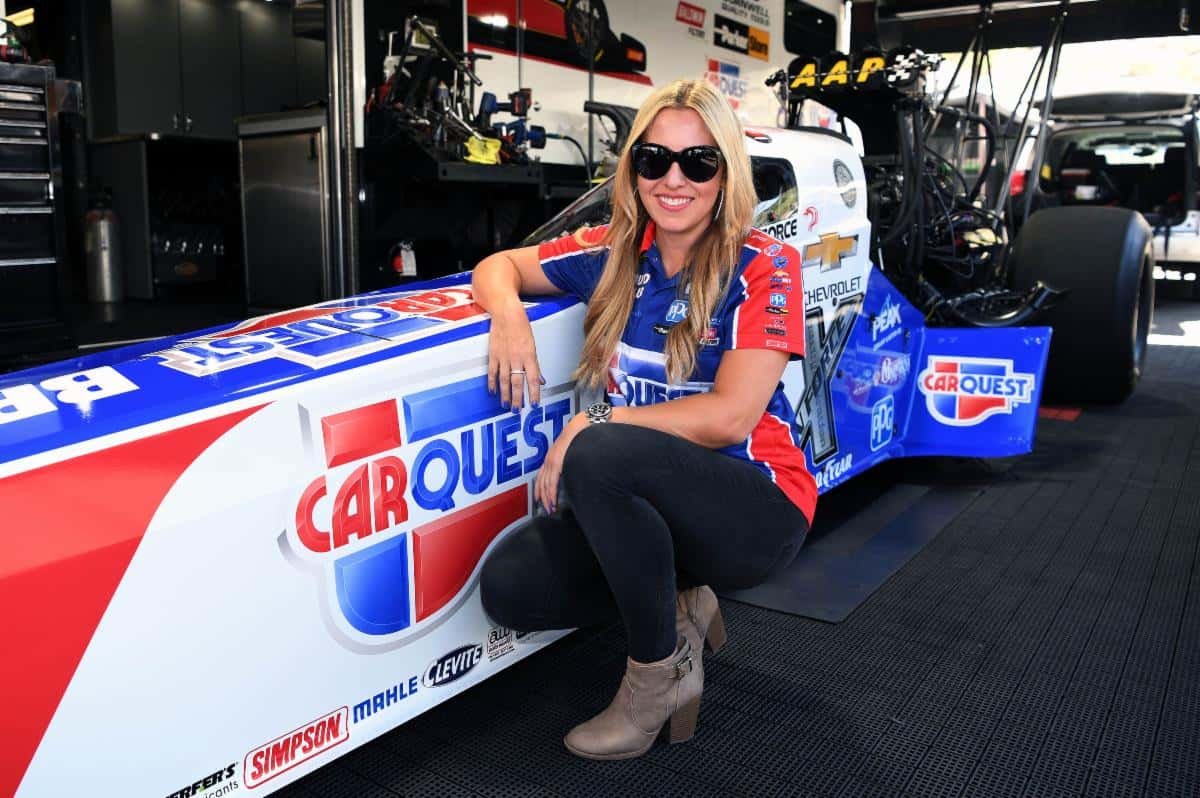 Brittany Force, photo by Gary Nastase, Auto Imagery
Formula One, NASCAR Cup, and Indycar are all bereft of woman drivers save for a yearly token appearance. NHRA Drag Racing, however, has embraced female competitors since the 1960's and they not only win races, but championships as well!
Case in point, Sunday's Lucas Oil Nationals in Brainerd, Minnesota. Leah Pritchett ended a year-long personal drought of 26 Top Fuel events with her 3.732/321.04 victory over Mike Salinas. Pritchett's win also ended a similar winless-streak for Don Schumacher Racing's TF squadron, which hadn't nabbed a Wally since Antron Brown's August, 2018 title in Seattle. (DSR is also down one TF bullet as 10-time U.S. Nationals TF champion Tony Schumacher is currently sidelined due to lack of sponsorship.)
Pritchett, a native of Redlands, California now residing in Avon, Indiana, has eight career TF victories, plus three Pro Mod wins and three in Factory Stock Showdown. Leah is the reigning FSS World Champion and will also be competing in the category at Indy, as her 170-MPH Dodge Challenger will battle similar supercharger-equipped COPO Camaros and Mustang Cobra Jets.
Another strong contender for the USN Top Fuel crown is Brittany Force, the 2017 NHRA Mello Yello TF World Champion. She has one win this season (at Houston in April), nine career wins, and was the number one qualifier at Brainerd last weekend. The JFR team has spent the year transitioning to a new mechanical combination courtesy new crew chief David Grubnic and they will certainly be in the mix at Indy.
While Funny Car Elimimator is all-male at this time after the recent retirements of Courtney Force Rahal and 2014 USN FC champ Alexis DeJoria, Pro Stock features a top contender in two-time (2014-2015) PS World Champion Erica Enders; she just lost the Brainerd final by an eyelash to Jason Line and she has amassed 23 PS wins over her career. Enders will also do double-duty at Indy, wheeling a turbocharged Camaro in Pro Mod.
Pro Stock Motorcycle has an abundance of lady riders, led by three-time (2000-2002) World Champion Angelle Sampey, who now rides a third bike for the Vance and Hines Harley-Davidson empire. Joining Angelle as two-wheeled USN female threats are Karen Stoffer, Angie Smith, Andrea Rawlings, Kelly Clontz, and Jianna Salinas (daughter of TF driver Mike Salinas).
The Sportsman Eliminator ranks also include distaff racers in Top Alcohol Dragster, like sisters Megan and Rachel Meyer, Jackie Fricke, Krista Baldwin (grand-daughter of the legendary Chris "The Greek" Karamesines), Christine Chambless, Marina Anderson, Kim Parker, and Jasmine Salinas (sister of Jianna). Stock and Super Stock will see Randy Lyn Shipp, Julie Bierman, Brianna Kelly, Brina Frank, Emily Volkman, Katie Sepanek, Rosalyn Gresens, and Marissa Hammond. There also female drivers in Super Comp and Super Gas, so there are plenty of opportunities for "Girl Power" to rule at Indy.
It's funny — after all the "Mania" that overwhelmed the Indy 500 some years back, I think there are probably more young girls racing Junior Dragsters wanting to become the next Shirley Muldowney than there are hoping to go the alternative route. I wish them all success.