All month long, our racing guru David Scoggan is blogging LIVE from the track! Check back here regularly for a dose of Dave's wit and whimsy.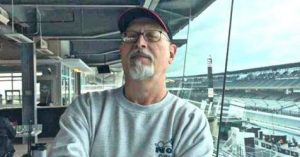 Practice has commenced for the 102nd Indianapolis 500 and the three topics grabbing the most attention seem to be (1), the new bodywork kits on the cars, (2), Danica's final race, and (3), with 35 car/driver combinations looms the possibility of bumping in qualifying.
The breathless stories that have "guaranteed" bumping are, however, more than a bit optimistic. There are NO guarantees when it comes to earning a spot in the starting lineup and there could be some competitors fall by the wayside due to crashes. The weekend schedule is extremely complex and time-sensitive and if a lesser-financed team sustains heavy damage, the mix of time, equipment, finances, weather, and available practice time could end a few driver's dreams prematurely.
There has even been sentiment to start all available cars given the cost of fielding an entry versus the payoff for last place, but then people cry that, "33 is tradition, bumping is tradition!" (Weren't we all told by a high-ranking IMS official in 1996 that, "33 is just a number."?)
Perhaps everything will go as planned and 35 machines will legitimately battle for 33 spots, but just remember that nothing is set in stone when it comes to qualifying at Indy.