All month long, our racing guru David Scoggan is blogging LIVE from the track! Check back here regularly for a dose of Dave's wit and whimsy.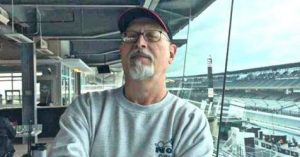 I feel horrible for James Hinchcliffe and every member of the SPM/Arrow organization but the brutal fact is they have only themselves to blame. When Ed Carpenter completed the "guaranteed shot" qualifying line, the SPM team should have immediately sprung into action and bettered their weak, slow 224.784 first run.
Their teammate Robert Wickens had just averaged 225.955 and Hinchcliffe's identical car could have easily run 226 plus and been totally safe. Instead of being proactive, however, the SPM team twiddled their collective thumbs while drivers like Jack Harvey did exactly what they should have done (improving his marginal 225.2 to a secure 225.7).
If you have a car that is more than capable, why do you wait until the last minute when time is ebbing from your quest? Why do you relinquish your fate to a crash, blown engine (both of which create downtime as the clock is ticking), or, yes, a "wicked vibration" when you leave the pit lane with 13 minutes to go and at least three cars in line (and remember, it's approximately 5 minutes per 4-lap run).
Hate to say it, but the SPM organization flat out choked and whether it was from arrogance or ignorance, they have only themselves to blame.