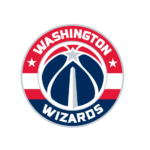 Washington Wizards guard Bradley Beal is under investigation by police in Orlando, Florida after a confrontation with a fan stemming from a gambling loss.  NBA spokesman Mike Bass said the league is "aware of the report and in the process of gathering more information."
According to police reports obtained by ESPN, the 29-year-old NBA star was exiting the court inside Amway Center following a loss on the road to the Orlando Magic last Tuesday, March 21st and walking toward the locker room when an attendee shouted at him.  The unidentified man told Beal he lost $1,300 on a bet due to the athlete's performance that night, which allegedly prompted Beal to approach the man's friend and "swatted his right hand toward him," which forced the man's hat off his head.  Beal can be heard on video footage of the incident telling the man he takes his job as an NBA player seriously, which seemingly led to the outburst. Additionally, the report said that the man apologized to Beal and did not mean to offend him.
The official complaint against Beal states that charges will be filed with the state attorney's office. According to the report, the complaint claims that "probable cause exists" to charge the NBA with "simple battery." However, as of Tuesday, no charges have been filed.
In a statement the Washington Wizards said, "We are aware of the situation regarding Bradley Beal in Orlando but won't have further comment until we've gathered more information."
Editorial credit: Wawx / Shutterstock.com